The Advancement of Those Who Are of Italian Descent
Sons and daughters of Italy - Colombo Stella Lodge #1149
During the years 2013 - 2020, the Isnardi Foundation awarded $245,000 to the Sons and Daughters of Italy for the purpose of providing annual scholarships to deserving students of Italian descent from schools within the Fresno area.
Olivia De Liddo, President, Order Sons and Daughters of Italy in America Colombo-Stella Lodge #1149 Fresno, CA shared the following:
"Two of Vincent Isnardi's tenets for his Foundation are Education and Advancement of the Italian Culture. Sons and Daughters of Italy in America is proud to be associated with the Isnardi Foundation. Their belief that our youth members deserve a higher education has been one of the biggest blessings to our Lodge. Since the family of Vincent Isnardi first contacted me in 2014, every single member that has applied for one has gone on to receive a full-ride grant. Thanks to the generosity of the Isnardi Foundation. Sons and Daughters of Italy, Colombo-Stella 1149 has eight college graduates, three with master's degrees, and two with teaching credentials. All of our graduates were able to focus on their studies, without worry of debt or carrying student loans. They are all doing great things in their chosen fields. We are so thankful for the Isnardi Foundation's continued support of not only the Lodge, but for all they do to help make our community a better place to live."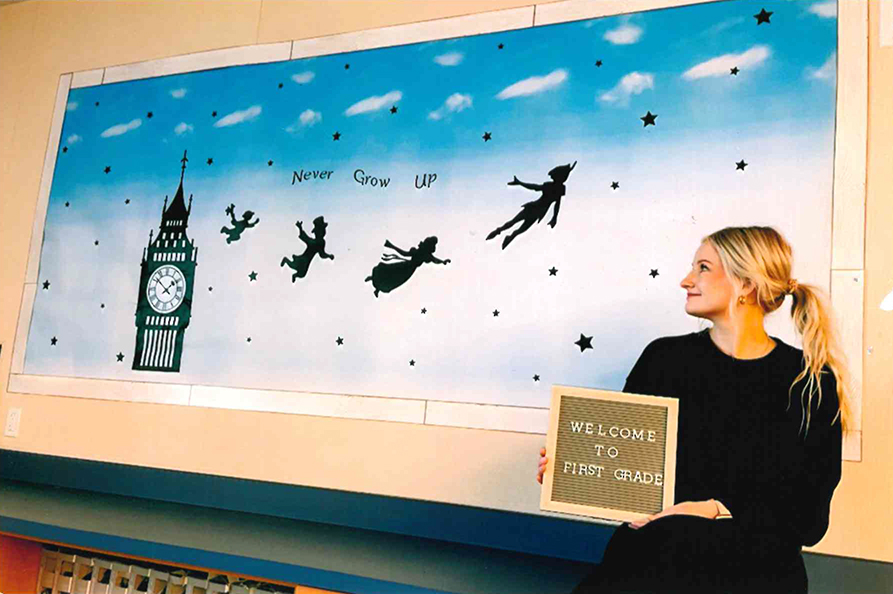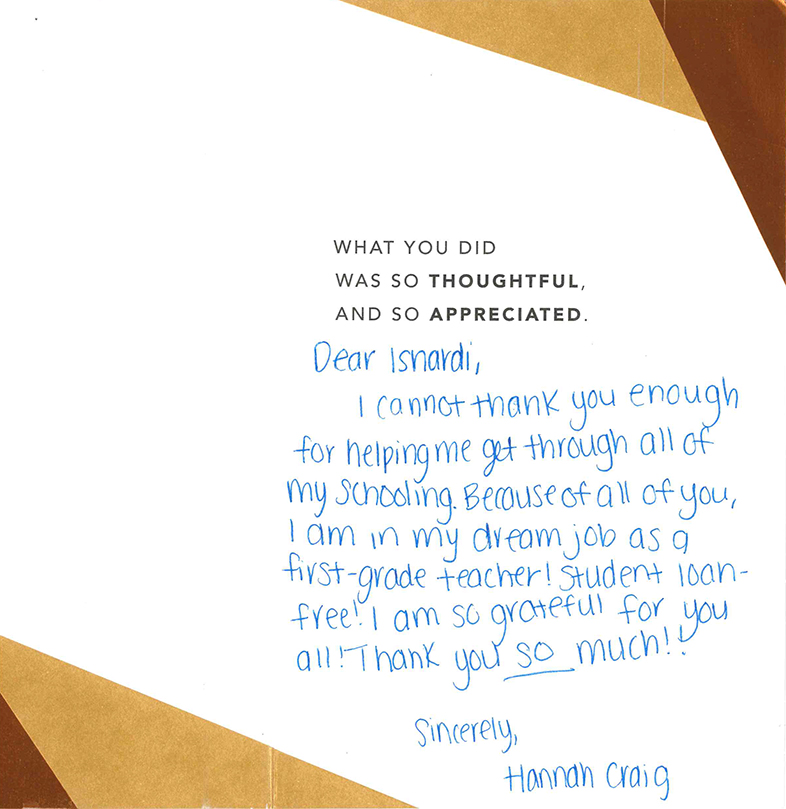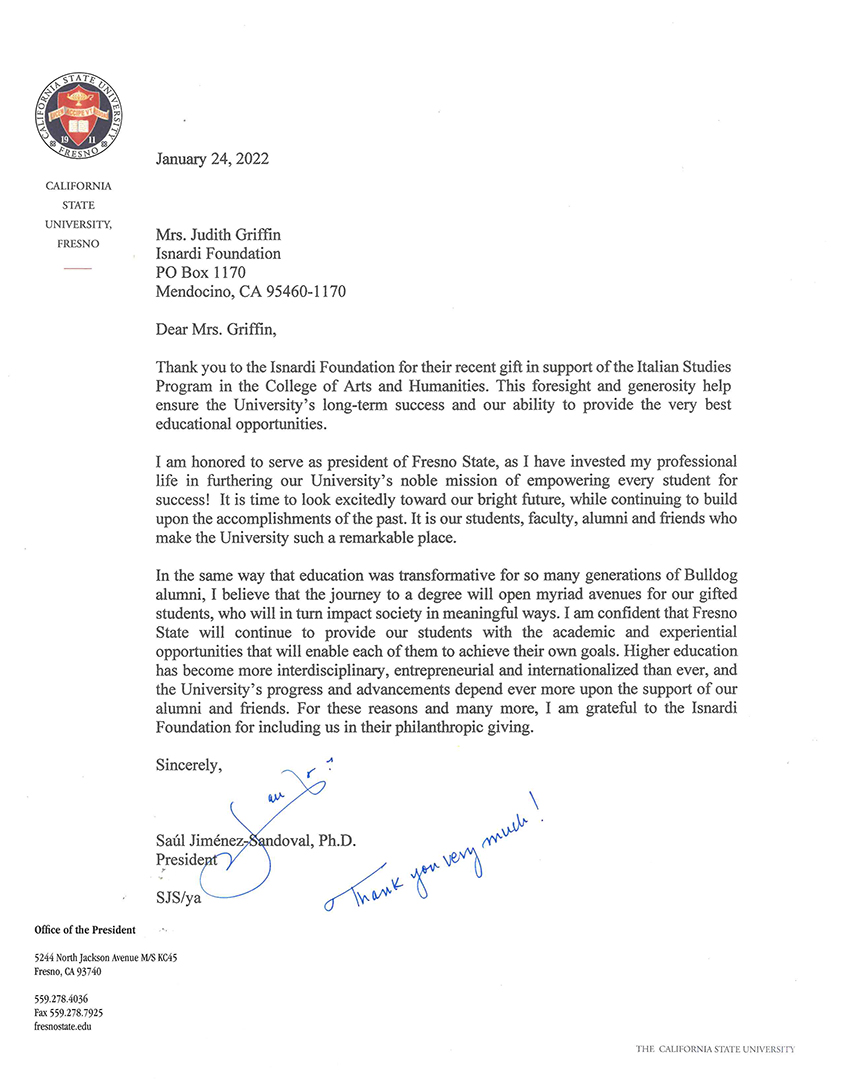 Italian Heritage Museum of Fresno County Exhibit Expansion & Friends of the Big Fresno Fair
December 2019 and December 2020 | Recognition
Nat DiBuduo, Chair, and Michael Giovannetti, Co-Chair, Community Committee, Italian Heritage Museum of Fresno County expressed their appreciation to the Isnardi Foundation with the following words:
"Thanks to the generous contributions from the Isnardi Foundation, the Fresno County Heritage Museum is able to expand the Italian Heritage Exhibit beyond its original dream. This state-of-the-art interactive exhibit housed at the Fresno Fairgrounds, will include amazing stories about Italian Americans of Fresno County, beginning during the 1820's and continuing to the present. These amazing stories and photos will help illustrate Italian families' experiences in the homeland, their journeys to America, their work and talents and the many contributions they have made to all walks of life within Fresno County and beyond. The isnardi Foundation has been the cornerstone of the Italian American 'Road of Dream' Exhibit. We could not have accomplished such a project without them. 'Grazie Mille' Peter tocchini and the Isnardi Foundation.